Love Shayari Wallpapers and लव शायरी वॉलपेपर हिन्दी with Shayari for Lovers with photos in Hindi of 2019 to download and share on social sites. These Love Shayari Wallpapers are in both picture and text format to share and express your dil ki baat.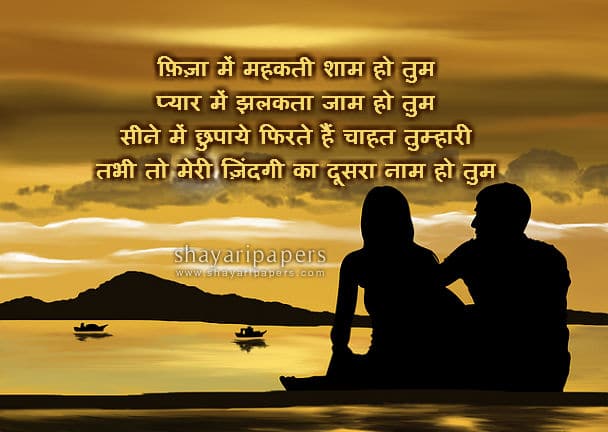 Fiza Mein Mahakti Shaam Ho Tum
Pyar Mein Jhalakta Jaam Ho Tum
Seene Mein Chupaye Firte Hain Chahat Tumhari
Tabhi To Meri Zindagi Ka Doosra Naam Ho Tum
Love Shayari Wallpaper | लव शायरी वॉलपेपर हिन्दी | Shayari for Lovers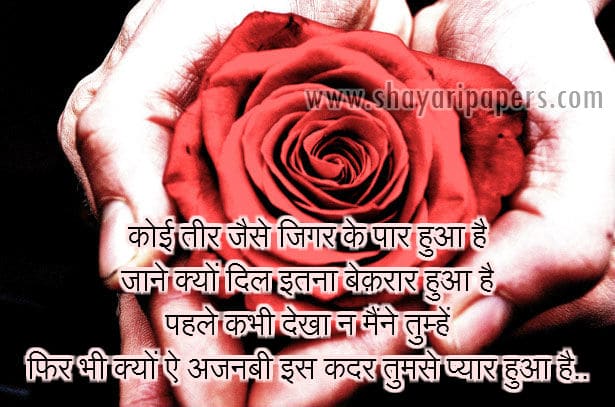 Koi Teer Jaise Jigar Ke Paar Hua Hai
Jaane Kyu Dil Itna Bekarar Hua Hai
Pahle Kabhi Dekha Na Meine Tumhe
Fir Bhi Kyun Aye Ajnabi Iss Kadar Tumse Pyar Hua Hai..
---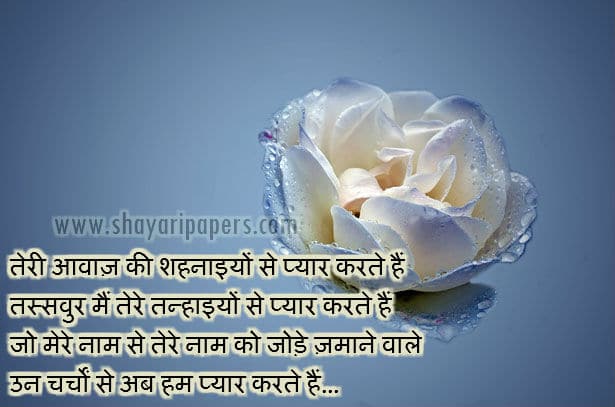 Teri Aawaz Ki Shahnayiyo Se Pyar Karte Hai
Tassawur Mein Tere Tanhayiyo Se Pyar Karte Hai
Jo Mere Naam Se Tere Naam Ko Joodey Waale
Un Charcho Se Ab Hum Pyar Karte Hain…
---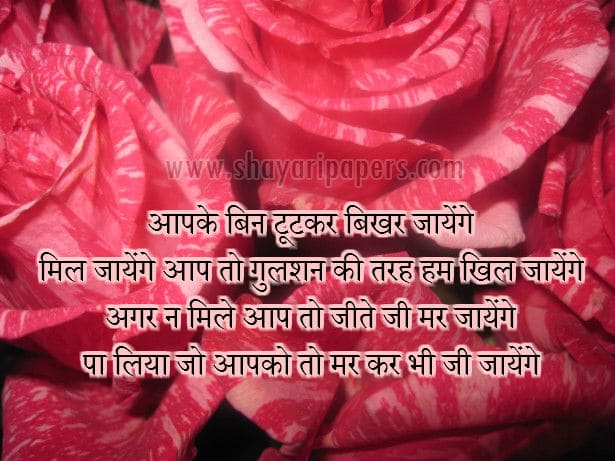 Aapke Bin Tutkar Bikhar Jaayeinge
Mil Jaayeinge Aap To Gulshan Ki Tarah Hum Khil Jaayeinge
Agar Na Miley Aap To Jeete Jee Mar Jaayeinge
Paa Liya Jo Aapko To Mar Kar Bhi Jee Jaayeinge
---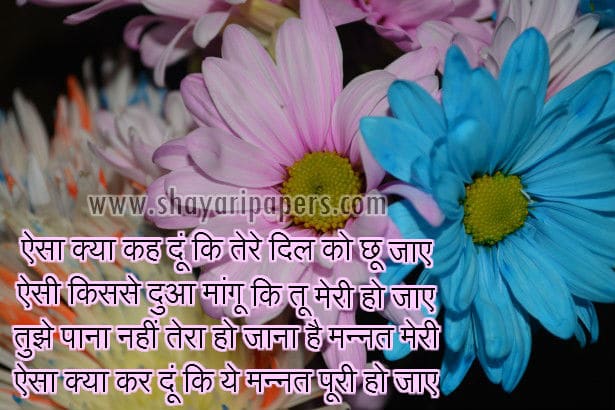 Aisa Kya Kah Du Ki Tere Dil Ko Chu Jaaye
Aisi Kisse Dua Mangu Ki Tu Meri Ho Jaaye
Tujhe Pana Nahi Tera Ho Jaana Hai Mannat Meri
Aisa Kya Kar Du Ki Ye Mannat Poori Ho Jaaye
---
*** Please share these Love Shayari Wallpapers | लव शायरी वॉलपेपर हिन्दी | Shayari for Lovers and give your feedback below ***