Love Shayari Images and लव शायरी इमेजेज हिन्दी with Love Shayari Photos HD to download and share with your girlfriend and boyfriend on whatsapp, facebook, instagram and pinterest to express your feelings towards your love. We do hope you will like this collection in Hindi and English laguages with pic and images.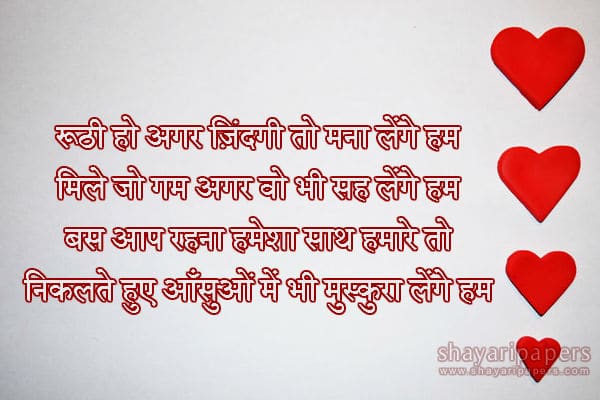 Ruthi Ho Agar Zindagi To Mana Leinge Hum
Mile Jo Gam Agar Wo Bhi Sah Leinge Hum
Bas Aap Rehna Hamesha Sath Hamare To
Nikalte Huye Aasuon Mein Bhi Muskura Leinge Hum
Love Shayari Images | लव शायरी इमेजेज हिन्दी | Love Shayari Photos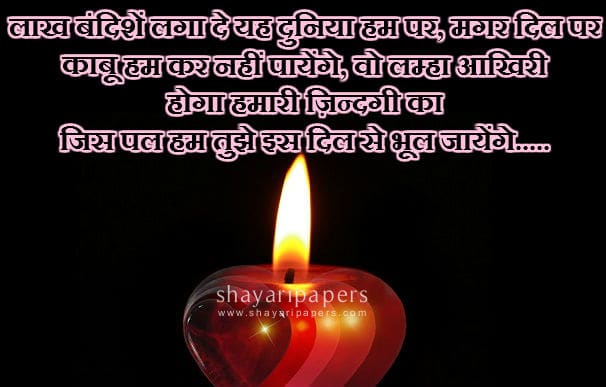 Lakh Bandishein Laga De Ye Duniya Hum Par,
Magar Dil Par Kaabu Kar Nahi Payeinge,
Wo Lamha Aakhiri Hoga Hamari Zindagi Ka,
Jis Pal Hum Tujhe Iss Dil Se Bhool Jaayeinge..
---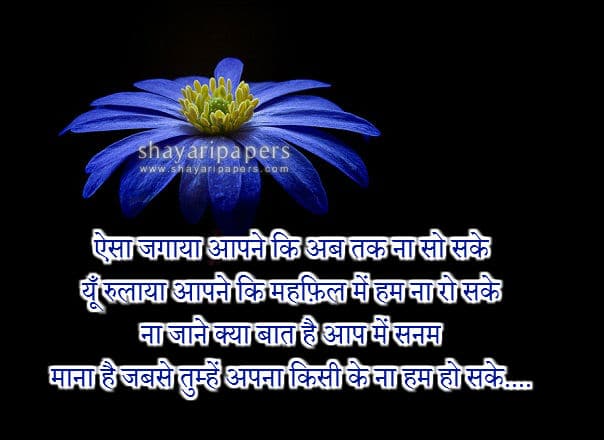 Aisa Jagaya Aapne Ki Ab Tak Na So Sakey
Yu Rulaya Aapne Ki Mahfil Mein Hum Na Ro Sakey
Na Jaane Kya Baat Hai Aap Mein Sanam
Mana Hai Jabse Tumhe Apna Kisi Ke Naa Hum Ho Sakey…
---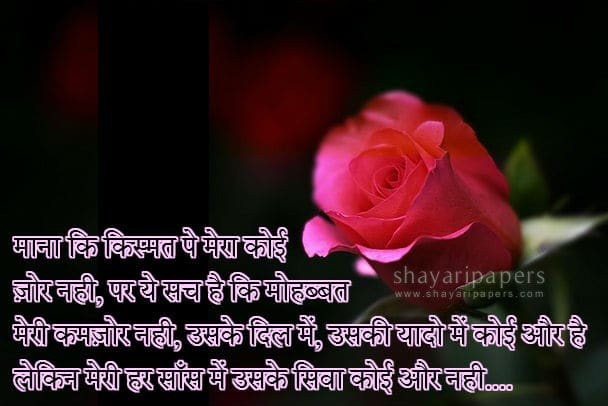 Mana Ki Kismat Pe Mera Koi Zor Nahi,
Par Ye Sach Hai Ki Mohabbat Meri Kamjori Nahi,
Uske Dil Mein, Unski Yaadon Mein Koi Aur Hai Lekin
Meri Har Saans Mein Uske Siva Koi Aur Nahi…
---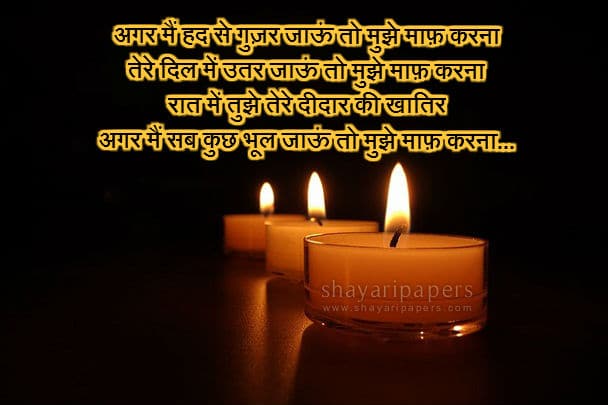 Agar Mein Hadd Se Gujar Jaau To Mujhe Maaf Karna,
Tere Dil Mein Utar Jaau To Mujeh Maaf Karna,
Raat Mein Tujhe Tere Deedar Ki Khatir,
Agar Mein Sab Kuch Bhool Jaau To Mujhe Maaf Karna
---
*** Friends on your demand we are adding some more Love Shayari Images | लव शायरी इमेजेज हिन्दी | Love Shayari Photos to download and share, please share your feedback below ***