Funny Shayari in Hindi or फनी शायरी with Images, Wallpapers & Photos to download and share on Whatsapp and Facebook with your Friends. You will also get some best Funny Shayari For Brother, Funny Shayari on Teachers Day in Hindi, Funny Shayari Jokes, Funny Shayari on Dosti and Funny Shayari in Hindi Images. Earlier we had added Good Morning Shayari and Good Night Shayari for you on our blog.
फनी शायरी
Funny Shayari Images, Wallpapers & Photos
Ishq Ko Sir Ka Dard – Funny Shayari Status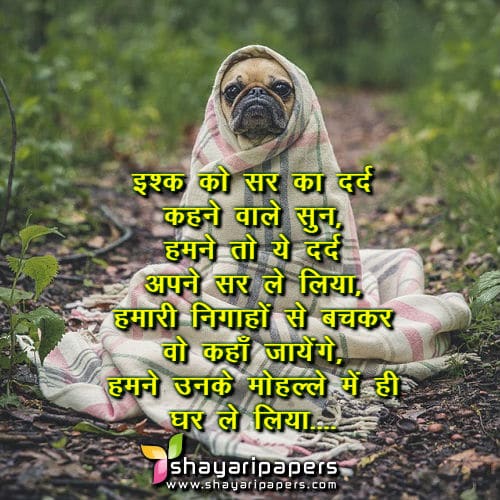 Ishq Ko Sir Ka Dard Kehne Wale Logo Suno,
Humne Toh Yeh Dard Apne Sar Le Liya,
Humari Nigahon Se BachKar Woh Kahan Jayenge,
Humne Unke Mohalle Mein Hi Ghar Le Liya… 😂😂😂
---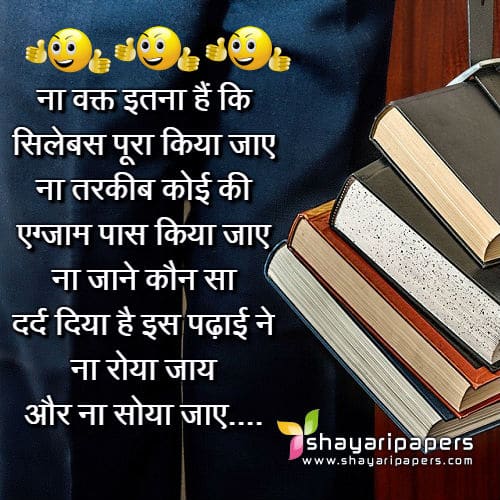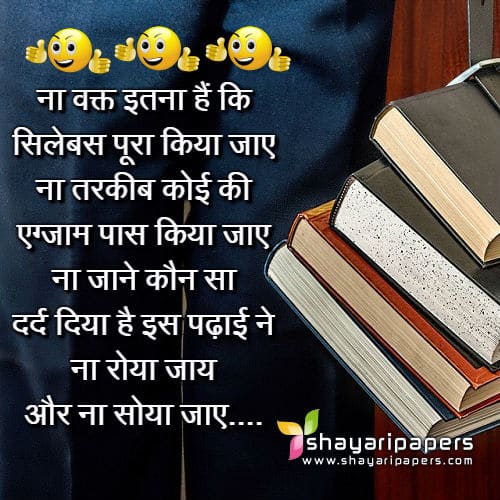 Naa Waqt Itna Hai Ki Syllabus Poora Kya Jaaye
Naaa Tarqeeb Koi Ki Exam Paas Kiya Jaaye
Naa Jaane Kaunsa Dard Diya Hai Iss Padhia Ne
Na Roya Jaaye Aur Naa Soya Jaaye…
---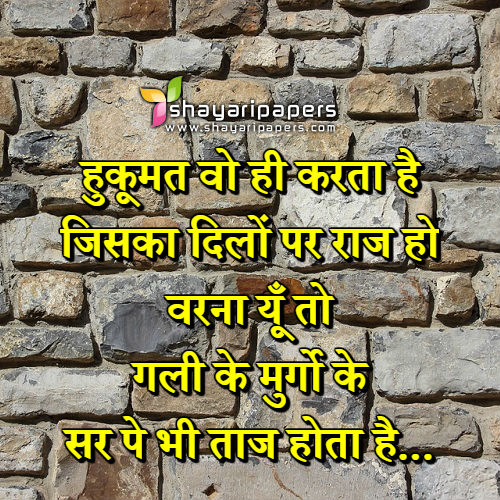 Hukumat Wahi Karta Hai Jiska Dilon Pe Raaj Ho
Warna Yu To
Gali Ke Murgon Ke Sar Pe Bhi Taaj Hota Hai..
---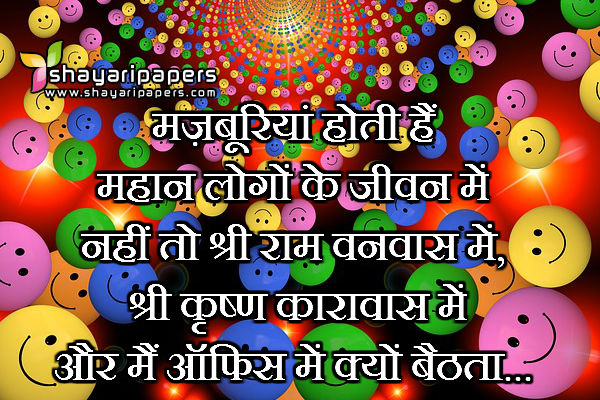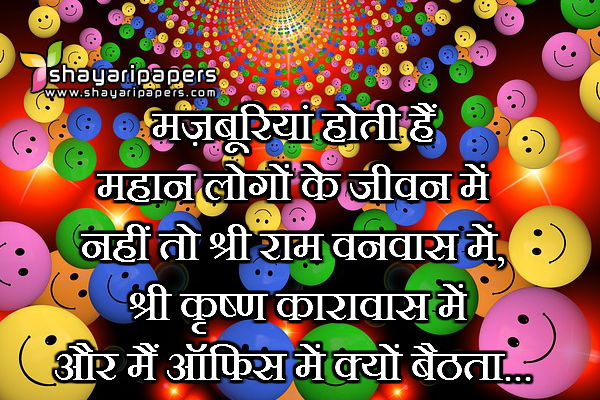 Majburiyan Hoti Hai Mahan Logo Ke Jeevan Mein
Nahi To Shri Ram Vanvaas Mein, Shri Krishna Karawas Mein
Aur Mein Office Mein Kyun Baithta
---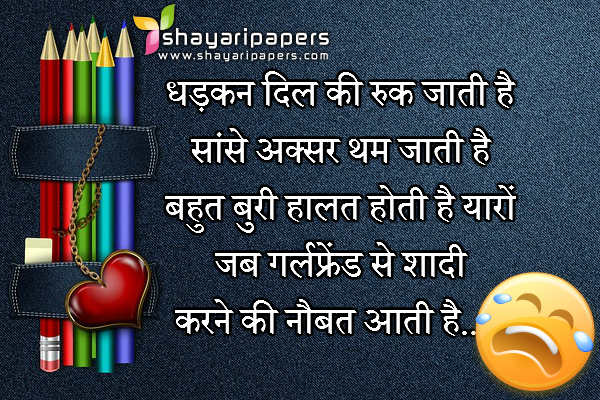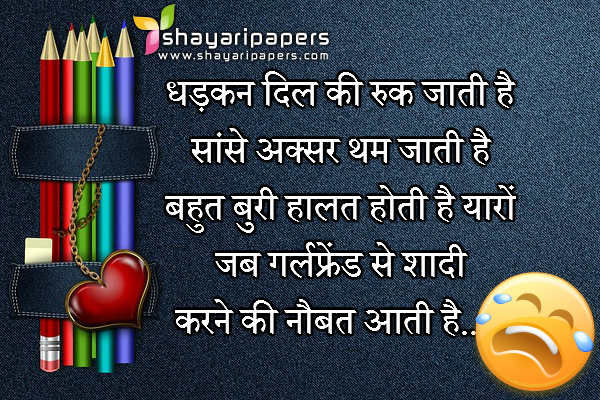 Dhadkan Dil Ki Rukk Jaati Hai
Sansein Aksar Tham Jaati Hai
Bahut Buri Haalat Hoti Hai Yaaron
Jab Girlfriend Se Shaadi Karne Ki Naubat Aati Hai…
---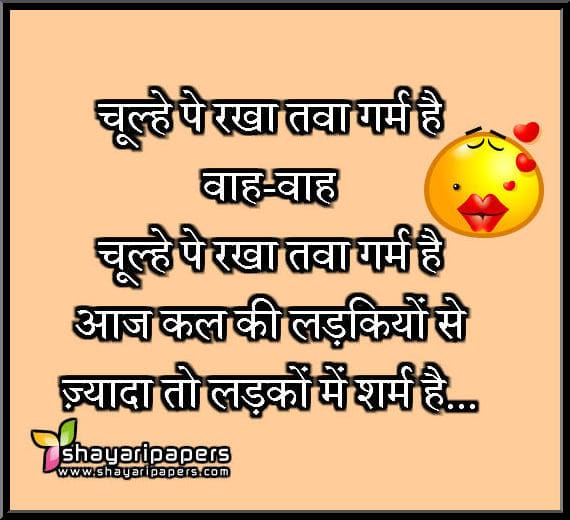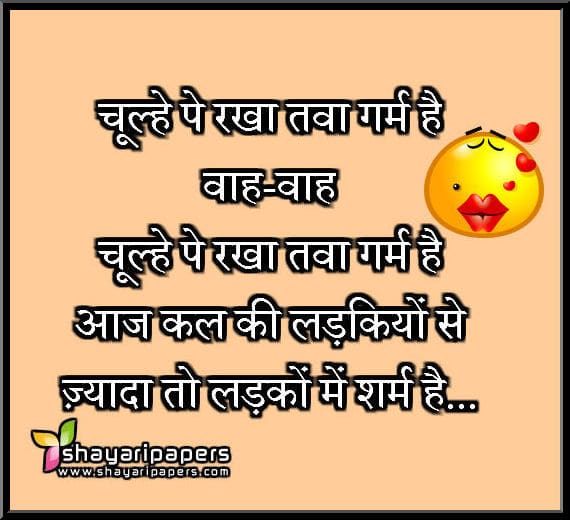 Chulhe Pe Rakha Tawa Garm Hai
Wah Wah
Chulhe Pe Rakha Tawa Garm Hai
Aaj Kal Ki Ladkiyon Se Jyada To Ladko Ko Sharm Hai