Aagosh Shayari or तेरी आगोश शायरी is here for lovers with Shayari on Aagosh with image and picture to share and dowloand for express your feelings. Earlier we shared some nice Aadat Shayari Images and Ada Shayari Images on our blog.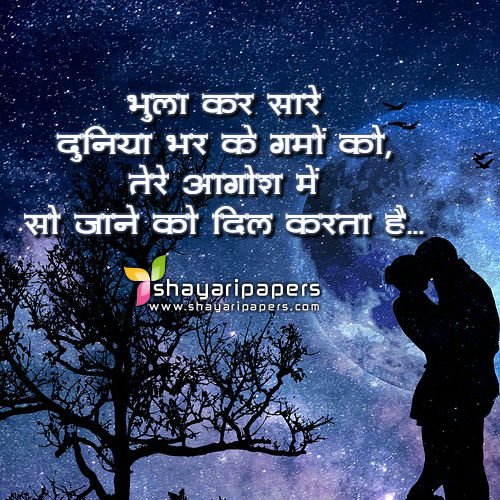 Top Aagosh Shayari | तेरी आगोश शायरी
(1)
तुमको देखा एक नजर हमने होश पा लिया,
अपनी पलकों में तेरा आगोश पा लिया,
हम दर्द को पीते हैं तेरा दर्द समझकर,
आंखो ने छलकने का जोश पा लिया….
---
(2)
ये दूरी और हमसे सही नहीं जाती,
तेरे पास आने को दिल करता है….
---
(3)
भुला कर सारे दुनिया भर के ग़मों को,
तेरे आगोश में सो जाने को दिल करता है….
---
*** Please give your comments on तेरी आगोश शायरी in comment section below ***